Eurofair Ltd. was established in 1994. Our mission is to provide our customers with the highest technical structure solutions at the best possible price. We have carefully selected suppliers who produce the best raw materials for the iron industry. Using these raw materials along with our innovative technical solutions we are able to succeed in our mission of offering competitive pricing for top of the line production.
Our two major focuses are production and on-site construction of metal structures. We produce frame and support structures for buildings, supporting portals for highway road signs, scaffolding, telecommunication network towers and much more. We work with both indoor and outdoor projects, adjusting design and material accordingly.
At Eurofair, we are proud to create all of our structures and surface treatments in their own production hall located in Dunaújváros. We use high precision metal processing machines including the Thomas SAR3000 band saw, MVE2000 and TOS 1000 lathes. Our service treatment equipment and welding systems include Migatronik BDH550, Meldim 500s. REHM Pilot 160.
We use all of our innovative technology with disciple and knowledge. We are able to process approximately 80 tons of raw metal per month. The on-site assembly of the manufactured metal structures are performed by our experienced mechanics using modern hand tools and lifting equipment.
Over the past several years we have fulfilled contract order for MOL Magyar Olaj-és Gázipari Nyrt., DAK Acélszerkezeti Kft, Ferrobeton Zrt., Isd Dunaferr Zrt., Market Építő Zrt, Hetech Kft. We also carried out the construction of the metal structures for the Tesco overpass in Budaörs. Look no further for your production needs than Eurofair Ltd.
We use welding as a basic technology in production and construction. The quality requirements related to the relation of welding as a special process have been determined by Eurofair in accordance with the provisions of the MSZ EN ISO 3834-2: 2006, the application of which is required by the satisfaction of the contract concluded with the customers.
Eurofair has nearly 30 years of experience. We always perform our duties with confidence and high quality. Our activities are, including but not limited to, the following:
frame and supporting structure of buildings | telecommunication network towers | highway road signs supporting portals | scaffolding of industrial equipment | surface treatments | on-site construction


REFERENCES
market építő zrt. | hetech ternd kft. | savoya-ház | limelog Kft. | luder kft.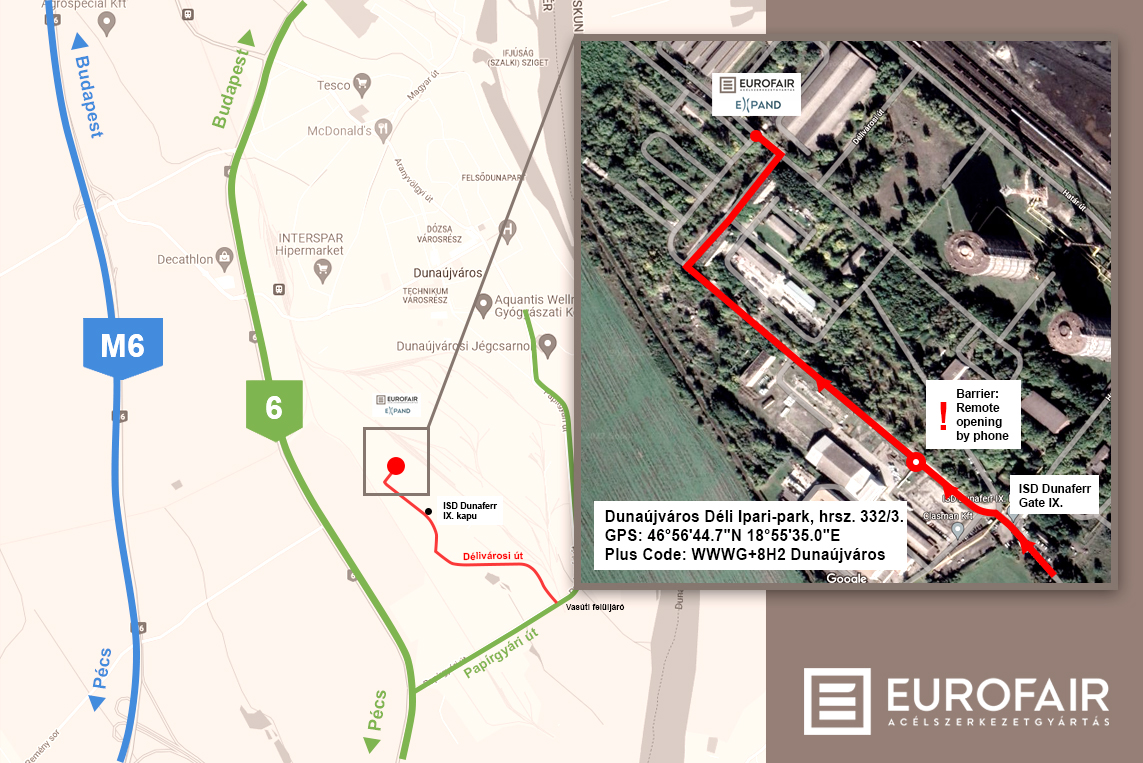 We are waiting for you with fresh news and offers.
If you have any questions or you need more information about our activities,
write to us and we will contact you.